Abanico de colores
Para Play and Flex es muy importante la elección de los colores, ya que cada uno de ellos transmite una emoción o sentimiento. El mundo del niño está lleno de fantasía e ilusión, y los colores forman parte de él y de todo lo que le rodea.


Los niños son especialmente sensibles y receptivos a los estímulos que les rodean, por eso los colores, además de estimularles visualmente, afectan a su estado de ánimo y les producen sensaciones emocionales.
Nuestro equipo de profesionales hará que tu pavimento tenga los colores que más te gusten y más lo llenen de luz y vida.
Diseños personalizados
Llevamos a cabo todo tipo de diseños en su pavimento y si no contamos con el color que deseas lo fabricamos para llevarlo a cabo. ¿Recuerdas aquellos dibujos de la infancia? ¿o aquellos animales que tanto te gustaban cuando eras pequeño? Podrás plasmarlos en el pavimento, ¡solo tienes que contactar con nosotros!
Además, para que cada pavimento tenga su imagen propia y se distinga de los demás, disponemos de dos opciones:
Crea tu diseño, con las formas, dibujos y colores que desees, y nosotros lo plasmamos tal cual en el pavimento.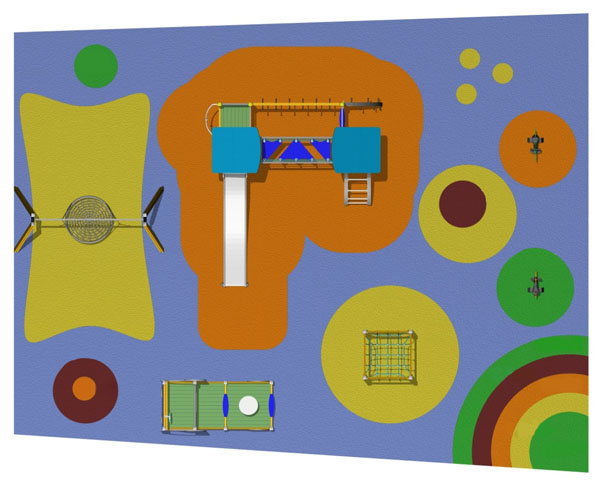 Contacte con nuestro departamento comercial para que, partiendo de sus ideas, nosotros realicemos los bocetos que darán forma a su parque.
Garantía de calidad
El pavimento de Play and Flex está realizado con productos de primera calidad, con 3 años de garantía cumpliendo con las normas UNE-EN 1177 para su utilización en parques públicos y siendo materiales no contaminantes con una estructura un antibacteriana para evitar microorganismos y bacterias.
Reciclaje
Una de nuestras actividades en el segmento dehttp://www.playandflex.es/contacto/ las áreas de juegos infantiles, consiste en la recuperación y reciclaje de parques realizados por otras empresas. A petición de la propiedad inspeccionamos, estudiamos y analizamos los problemas que están surgiendo en la instalación y ofrecemos a la propiedad la solución más eficaz.
Nuestra experiencia en rehabilitar, reparar y reciclar parques nos posicionan como empresa altamente cualificada, gracias al trabajo que desarrolla nuestro departamento técnico, analizando y sometiendo a diversas pruebas las muestras obtenidas.
Mantenimiento
Las áreas de juegos infantiles son zonas muy visitadas por los niños y adultos que les acompañan. Esto conlleva que sea inevitable que vayan recibiendo un aporte de suciedad que perjudica principalmente al aspecto estético de la zona de juegos: chicles, hojas, resinas, excrementos…
Play and Flex ha diseñado varias opciones para el mantenimiento de los parques y áreas de juego infantiles.
¡Ponte en contacto con nosotros y te informaremos de la que más se adecue a tus necesidades!